For a busy college student, time and money can be tight. But that doesn't mean you have to sacrifice your diet or your wallet by living off fast food! By shopping at bulk stores and local farmers' markets, you can find a wide range of fresh foods for less. You can also find many websites and blogs dedicated to simple, healthy meals. Here are a few of our favorites!
Easy Stir-Fry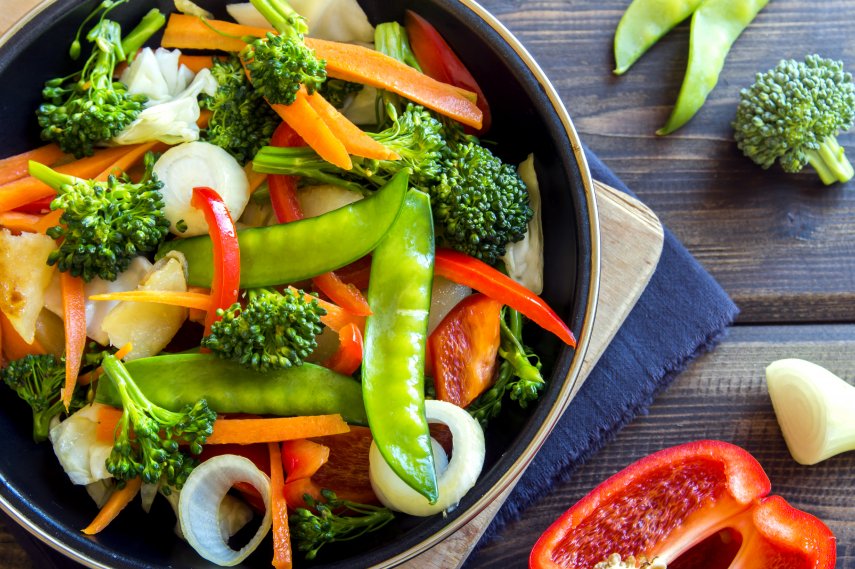 Stir-fry cooking is a really convenient, healthy option because it is very customizable. Recipes are packed with veggies and you can adjust which kind and how much based on what you have in the fridge. You can also add a relatively inexpensive protein, like chicken, or make it vegetarian.

Stir-Fry Ingredients
2 tablespoons olive oil

1 cup chopped onion

1 cup chopped carrots

1 cup chopped broccoli

1 red bell pepper, cut into strips

1 cup snap peas

1 clove garlic, finely diced


Sauce Ingredients
1 cup broth, chicken or vegetable

2 tablespoons low-sodium soy sauce

1 tablespoon sugar

1 tablespoon rice wine vinegar


Heat the oil in a large frying pan or wok at the medium-high heat setting. Add the onions and carrots. Cook until they begin to soften; about 5 minutes.

Add the remaining vegetables and garlic. Cook an additional 7-10 minutes, until tender but still crisp.

Whisk the sauce ingredients together in a bowl until fully combined. If you prefer a thicker sauce, add 1 teaspoon of corn starch.

Pour the sauce into the vegetable pan and cook 2-3 minutes, stirring to ensure vegetables are coated. If you added corn starch, you may need to cook longer to thicken the sauce.

Remove from heat and serve! Depending on your preference, you can pour it over brown rice or on its own.

Cauliflower Crust Pizza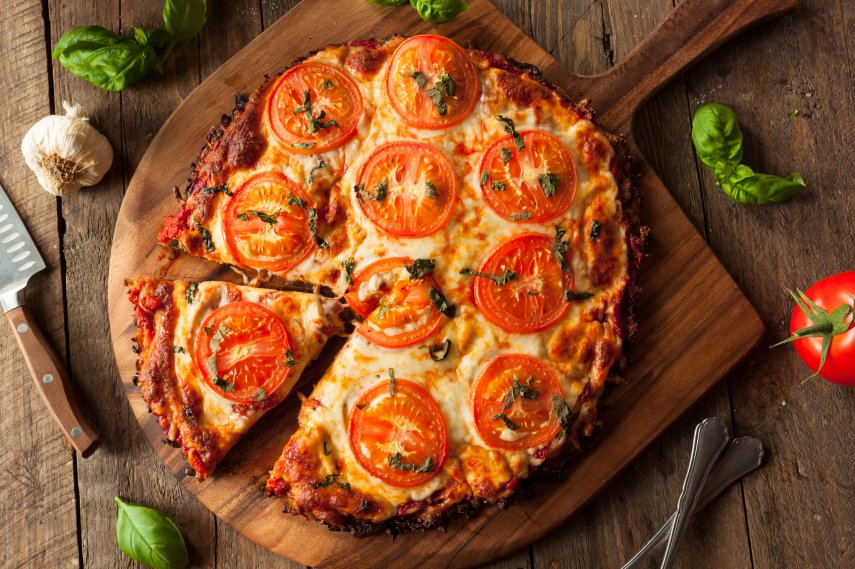 Pizza is the downfall of many diets! Try this healthy twist on pizza by making the crust out of cauliflower. It is simple and surprisingly delicious.

Ingredients
2 cups grated cauliflower

½ cup shredded mozzarella

¼ cup grated parmesan

½ teaspoon Italian seasoning

½ teaspoon salt

2 eggs, beaten

Your choice of toppings and sauce


Preheat the oven to 400 F and line a baking sheet with parchment paper.

Place the grated cauliflower into a microwave-safe bowl and microwave about seven minutes to remove any excess moisture. Allow cauliflower to cool.

In a bowl, combine the cauliflower, mozzarella, parmesan, salt, seasoning and eggs. Mix together.

Place cauliflower mixture on the baking sheet, forming it into a flat circle using your hands. Bake for 20 minutes.

Add your sauce and toppings. You can use any sauce you like, such as traditional pizza sauce, pesto, or BBQ sauce. You can also select your favorite cheese and toppings.

Bake an additional 10 minutes and remove from oven. Allow to cool for about 5 minutes, slice, and enjoy!
Sriracha-Lime Chicken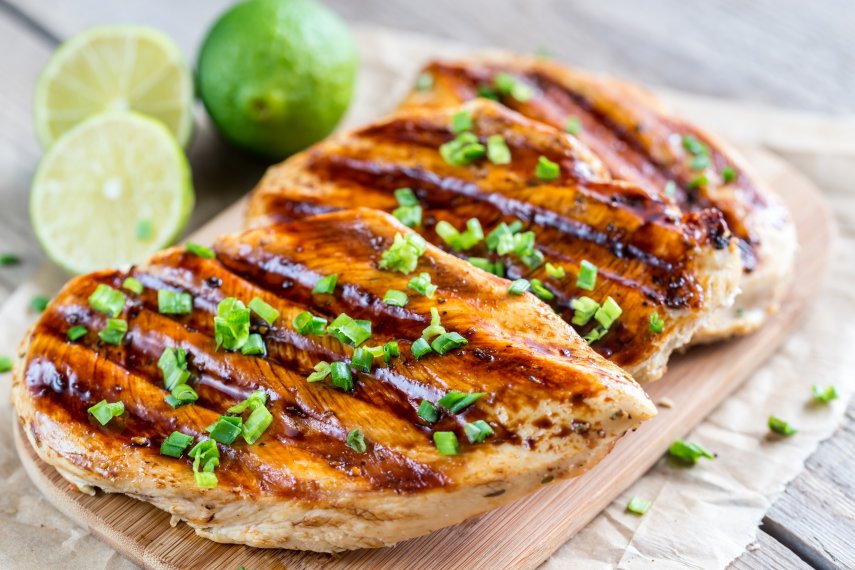 Like food with a kick? Try this recipe for Sriracha-lime chicken. It has very few ingredients, making it easy to cook and easy on your wallet.

Ingredients
2 chicken breasts

3 tablespoons Sriracha sauce

1 tablespoon lime juice

1 tablespoon olive oil

2 tablespoons chopped cilantro


Combine Sriracha, lime juice, olive oil, and cilantro in a bowl. Add chicken, coating thoroughly and cover bowl with plastic wrap. Marinate in fridge at least an hour. The longer you let it marinate, the more flavor the chicken will have!

After the chicken has marinated, preheat oven to 400 F.

Place chicken breasts in greased baking dish. Cover baking dish with aluminum foil to keep in moisture and cut small slits into foil to vent.

Bake for 10 minutes. Flip over chicken and cook an additional 15 minutes. Ensure the chicken is no longer pink in the center and the juices are clear. The recommended internal temperature for chicken is 165 F (74 C.)

Pair with your favorite side or vegetable, and serve!