How much did you plan to spend on gifts for the holidays last year? How much did you actually spend? If you went over your budget and into debt, you're not alone. A survey conducted by Lending Tree found that more than one third of consumers (36%) incurred holiday debt, averaging $1,249. Expense data gathered in their "holiday debt" study included money spent on gifts, entertainment, and travel during the gift-giving season. To avoid going "off the rails" with your spending this year, consider these tips for affordable alternatives.
Cards only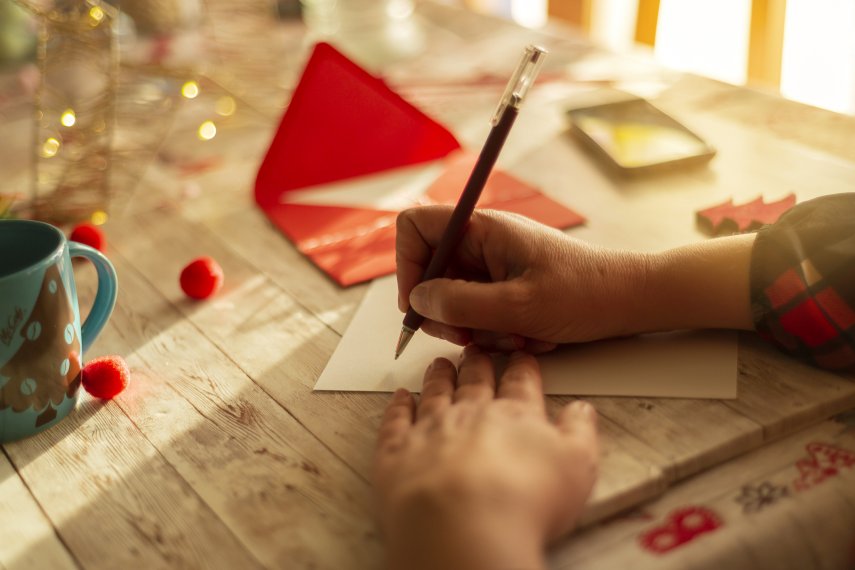 Sometimes buying presents or attending special occasions is much more expensive than we think. Expenses can add up quick once you've paid for the gift, wrapping paper, bows, travel, an outfit, a place to stay, etc. If you're in a financial pinch but still want to express your well wishes, consider simply sending a card. This is a more affordable option, and you could celebrate with the person one-on-one after you've had more time to save. If you'd like to do more than send a card to all your friends and family, consider selecting to whom you could send only a card, to whom you'd like to give a gift, and make a saving plan for events you would like to attend. Using this list-making strategy can allow you to prioritize and save for the celebrations you value.
Gift exchange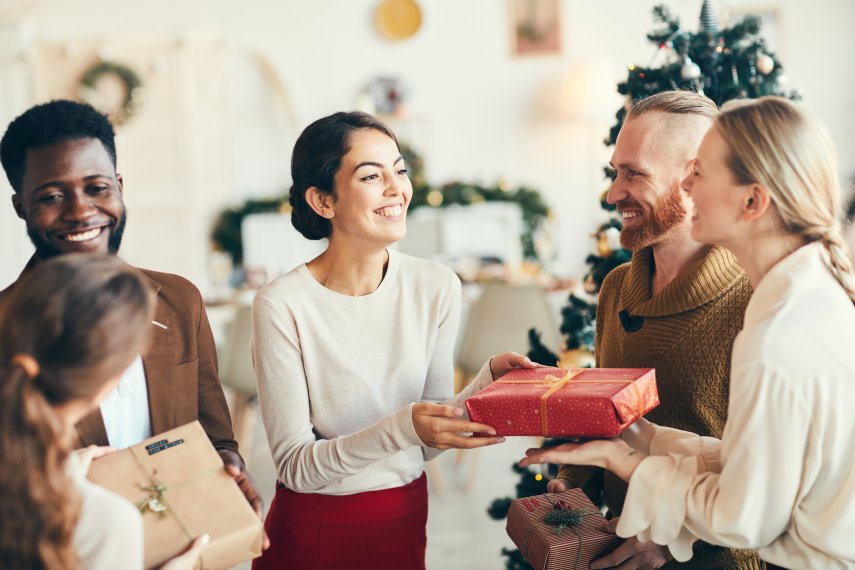 Purchasing a present for every person on your holiday list can be expensive. Alternately, you may not want anyone to feel left out by not giving them a gift. To avoid excluding loved ones, try changing your tradition and host a gift exchange. Some choose to play white elephant games while others draw names to buy for one person specifically. This can mean a huge savings and might add a little fun to your holiday practices! You can always customize this strategy by still buying gifts for immediate family members or for whomever else you feel it necessary to buy an individual gift.
Group gifts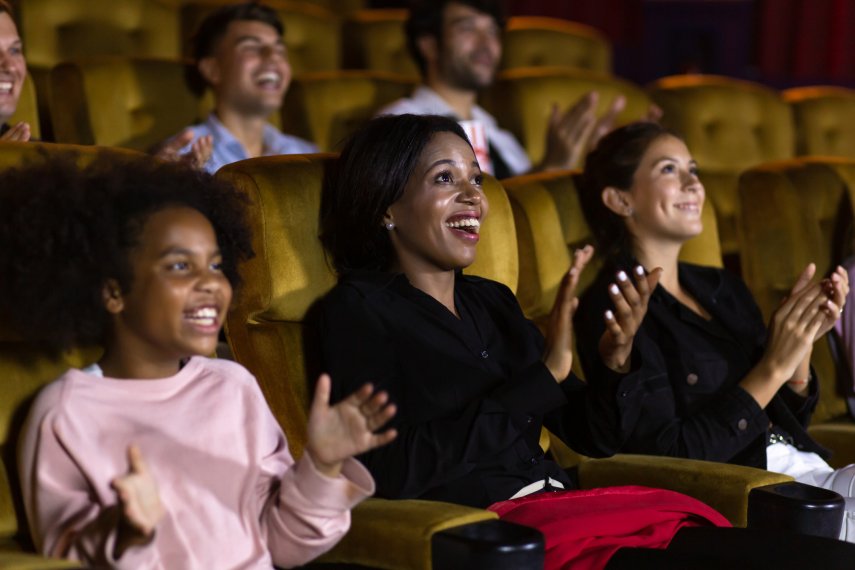 If you love gift giving more than the benefits of a gift exchange, you could consider purchasing group gifts as a money-saving practice. This can make shopping more easily done while saving you time, money, and gift-wrap! Consider giving the gift of an activity, such as tickets to a zoo, planetarium, or theatre performance at a local theatre. You could even give a gift of service (like watching nieces and nephews for a weekend) if making a large purchase is intimidating to your wallet. Using a little creativity and thoughtfulness can put a smile on people's faces and gratitude in their hearts without spending much money.
Alternate your gift giving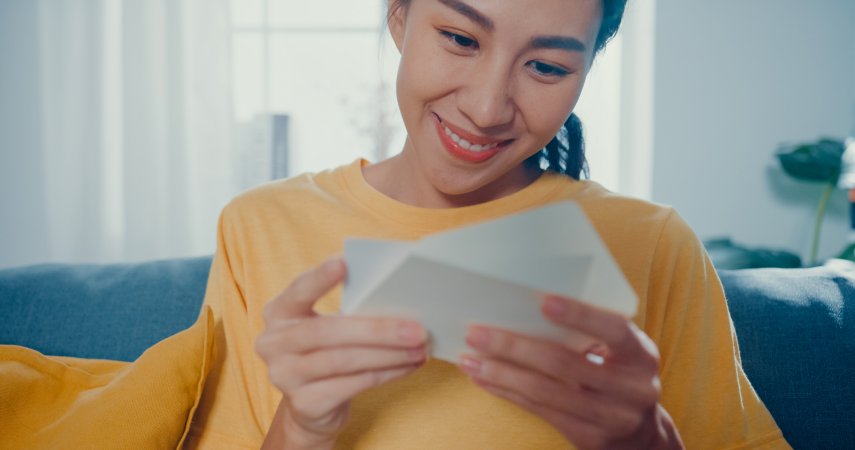 Are you someone who has multiple sides of the family or a large friend group? This can mean having to buy for more than one holiday celebration or double the weddings, baby showers, and parties throughout the year. To condense your expenses, consider alternating between occasions and gift giving for your family and friends. Choosing to attend one group's get-together one year and the other's the next can be a great way to compromise, allowing you to reduce the cost of presents and travel while still participating in celebratory events. If an out-of-state friend has a wedding and a baby shower in the same year, consider sending a card for one event and making an appearance at the other.
Potluck it up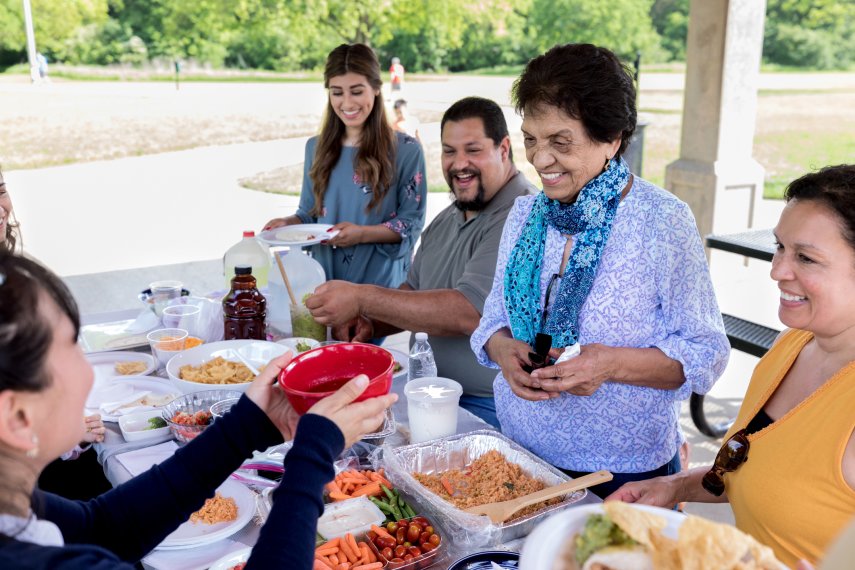 If you are typically the host of your family and friend events, consider hosting a potluck rather than cooking the entire meal. Create a menu and ask each person to bring one dish to pass. This can save you a huge amount of stress as well as a considerable chunk of change, especially when you take into account all of the herbs, décor, dishware, and condiments that add to the expense. To save on decorations, shop end-of-season sales and reuse what you can year after year. Instead of using take-and-toss plates and utensils, contemplate washable alternatives for a greener, more affordable option.

Let celebrations remain joyous occasions. Try out some of these tips to lessen the stress of the holiday season or other special events in your life. Combining these ideas with some crafting or other strategies might be your key to balancing your giving spirit with the commitment to your budget. Not only will you appreciate it, but so will your wallet!
Sources:
https://www.lendingtree.com/personal/holiday-debt-survey/ https://www.washingtonpost.com/news/get-there/wp/2016/12/02/tips-for-making-gift-giving-less-stressful-less-expensive-and-more-meaningful/ https://positivelyfrugal.com/gift-giving-on-a-budget/