Who wouldn't want to be self-employed? Being in control of your own wages and having a flexible schedule sounds like the perfect situation. However, do you really know what goes into becoming a small business owner? I sat down with a local small business owner, Tonya Martinez, to talk about becoming self-employed and the hard work and dedication it took to get there.
A business is born
Ms. Martinez is the owner of The Nail and Beauty Bar Too, which is a full cosmetology salon in the Lansing, Michigan area. Tonya grew up in the city of Lansing and has always had a career that either protected or gave back to her community. She worked as a deputy for the Ingham County Sheriff's Office for over 8 years and also as a public safety officer for the Lansing School District for another 8 years. Upon finishing her degree in criminal justice from Ferris State University, Ms. Martinez found employment with the State of Michigan. She has always strived to be a supportive and developing part of her community, which ultimately led her to becoming a business owner.

Q: "What made you decide to start your own business and why did you choose a cosmetology salon?"

A: "In 2001, I decided to go back to college and needed income to support myself and my daughter. Cosmetology runs in the family, as my brother owned a full cosmetology salon at the time and he inspired me to obtain my manicurist license. So I did. It really started as a way to support my family as a single parent.

"Over the years, I ventured into other careers, but always maintained my license with the state. In late 2015, being inspired by a local nail artist, I decided to perfect my own craft and put my manicurist license to use. My business started with just myself. Then, I started apprenticeships for upcoming manicurists and the business just kind of took off. I decided to expand and open a full cosmetology salon in 2018, which is where The Nail and Beauty Bar Too was born."
It's all about balance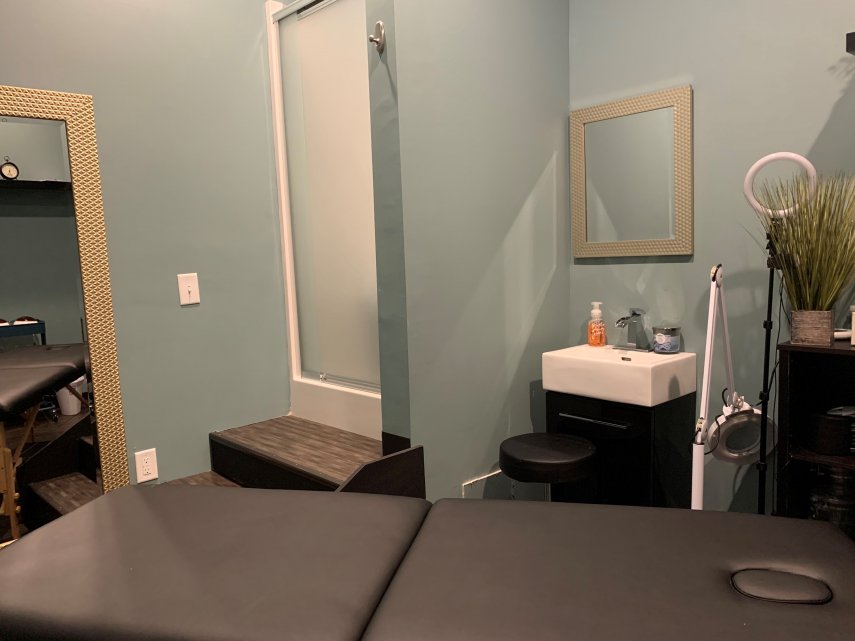 While being a business owner, Tonya still maintains her full time position as a State of Michigan employee. She talked about adjusting to becoming self-employed and balancing her full-time job.

Q: "What was the biggest adjustment you had to make when becoming self-employed?"

A: "The biggest adjustment was balancing my full-time job, owning the business, and managing my personal life. I forced myself to have self-care. I separated my day job and business by never letting either run into each other. I focused on being a supervisor while at work and an owner when running the shop. I realized that I could not do it all on my own. Being everywhere at once is impossible so I hired employees I trusted to run the shop when I was not there.

"I had to make sure that I made time for my personal life as well. A lesson I learned very quickly is to avoid burning yourself out. As an owner, your business is your baby and you will strive at all costs to make sure it is successful. That alone can cause a lot of sleepless nights. You have to master balance. Self-care is absolutely necessary!"
Facing challenges
Learning balance wasn't the biggest hurdle Ms. Martinez had to overcome while growing her business. She learned about the financial frustrations and gained the understanding that while she empowers her employees to grow and develop within her business, giving them wings will ultimately lead them to fly. She learned that employees will come and go, and that is ok.

Q: "What part of becoming a business owner was most challenging?"

A: "My biggest challenge was financial support. I didn't have the money in the beginning to fund a business. I had to find a financial institution that I trusted and that would believe in me enough to help get me started. The hardest part, when first starting your own business, is seeing the debt outweigh the profit. The first few years of being an owner, you will see a lot of ups and downs.

"As well as getting financial support, I had to put a lot of my own money into growing my business. When going into business for yourself, financial struggles are not really thought of. It is a lot of pressure and, at times, very stressful doing it all on your own. I just had to stay focused until I finally felt the financial relief and saw a profit.

"If you are becoming a small business owner or considering it, you must be prepared for the losses as well as the gains. This goes for profit as well as employees. Do not expect to see immediate results. Profit isn't always seen within the first few years. You have to be ok with hearing the word 'no,' and capable of taking criticism, whether good or bad, while continuing to move forward.

"I encourage my staff to grow, and this creates a revolving door. When hiring the right people, you have to expect them to grow. And as an owner you should want that. You just have to stay prepared for it."
Building business relationships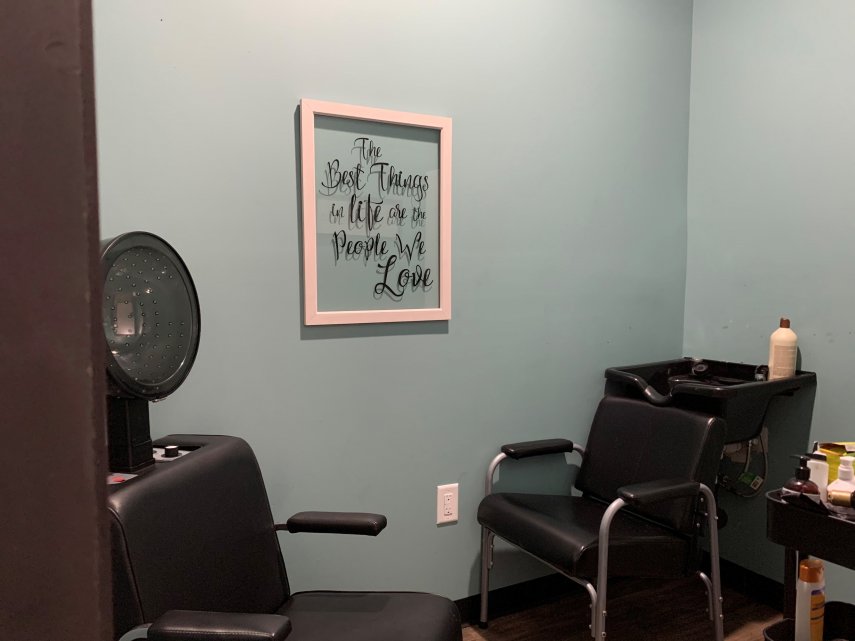 Ms. Martinez talked about promoting her business and how building business relationships can help with promotion.

Q: "How do you support and empower others within your business?"

A: "I take advantage of being in a position to help others. I believe we all can win and that small businesses should stick together. When I talk about encouraging my staff to grow, sometimes that means they outgrow being my staff. Since opening my shop, I am proud to say that I have employees who have moved on to opening their own salon."

Q: "How do you go about promoting your business?"

A: "Being a new small business can be rough when it comes to finding a great way to promote. Social media platforms have really helped me promote The Nail and Beauty Bar Too. I think it is important to stay with the times and social media has really advanced, when it comes to marketing. Also, by having good relationships with other businesses, we get a lot of clientele by positive words of mouth. I, in return, try to do my part to support them and promote them as much as possible. This has helped me build everlasting positive business relationships."
Hard work and dedication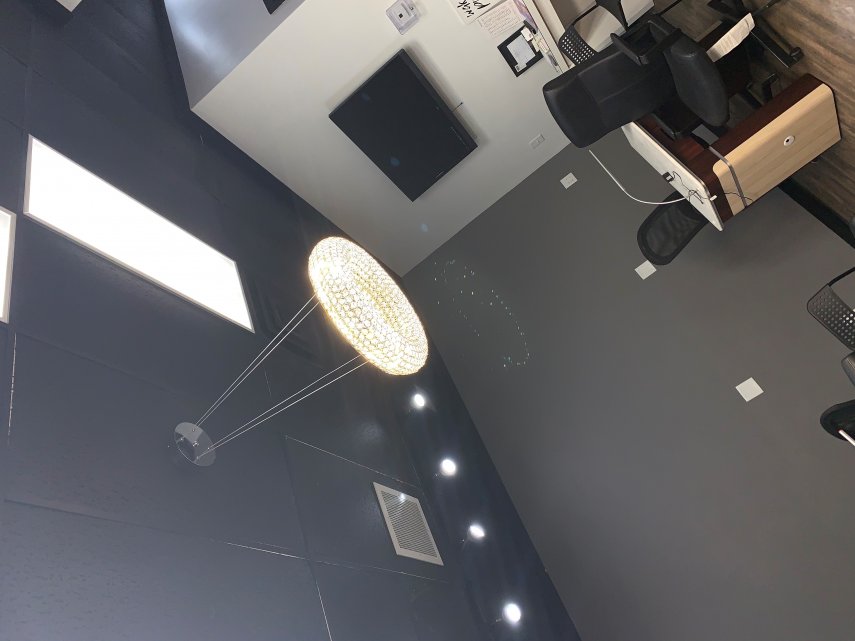 There are struggles when it comes to opening a small business; however, there are triumphs as well.

Q: "What has been your biggest accomplishment while being a business owner?"

A: "I think for me, it is knowing that I am a women of color who has struggled to succeed. It was nowhere close to easy, and at a point I didn't believe I would make it far. But I am still standing 4 years strong. Just knowing what I have overcome to get here is my greatest accomplishment. It really is an amazing journey."

Q: "What advice would you give to someone who is looking to open a business or is in the process of opening one now?"

A: "I would tell them to never give up and to remain positive, focused and calm. There were many times I wanted to give up, when I came to be overloaded, financially strained, or even when I lost great employees. I just had to weigh the pros and cons. You have to work hard and be dedicated, budget-oriented, confident and focused. When opportunity knocks, never choose not to open that door. Just go for it!"

Becoming a small business owner, like anything worth succeeding at, takes a lot of hard work and dedication. The Credit Union would like to thank Tonya Martinez, owner of The Nail and Beauty Bar Too, for sharing her journey of becoming a successful, self-employed woman.