Author: Catherine Hurth, Financial Expert
Life probably looks a little different lately. People all across the US have experienced a major shift in their work, academic, social, and home lives. Having pretty much everything that you're familiar with change in such a short period of time can be incredibly jarring. The Financial 4.0 team has compiled a few quick tips that may help you be more productive during this time, when all you really want to do is lounge on the couch with a good book or your favorite TV show (although that's okay sometimes too).
Get into a routine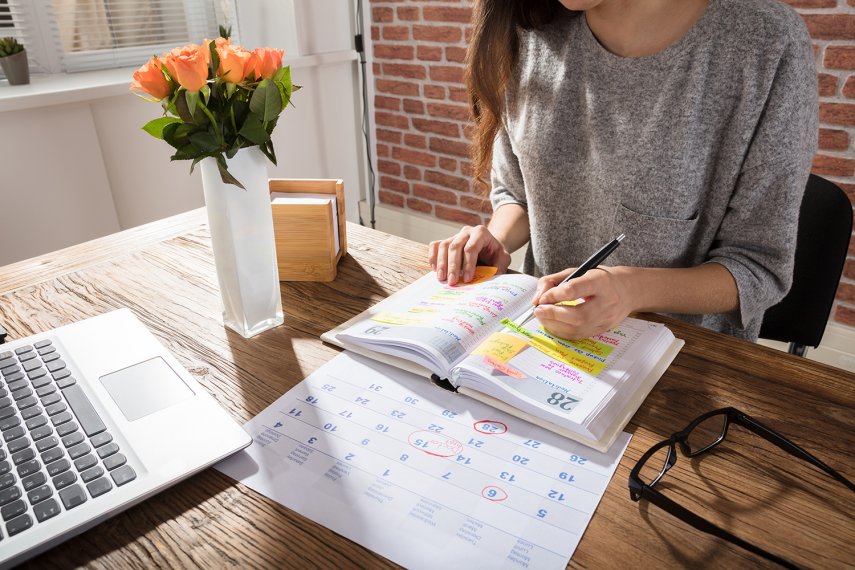 Consider establishing a daily routine in order to create a bit of normalcy. Your routine can be as detailed or as vague as you'd like it to be; keep in mind that it won't be the same for everyone. If you're someone who likes a lot of detail, you might include every single task you hope to accomplish throughout the day: wake up, brush your teeth, eat breakfast, write paper, study, clean your room, etc. However, if you don't like as much detail, you might just break up your day into general blocks, such as, class time, study time, relaxing time, and so on. Once you find a routine that works for you, do your best to stick to it.
Allow time for breaks
When thinking about your routine, it's important to factor in time for self-care. You can do that is by allotting time throughout your day to take a break and do something you enjoy. For some, that might be taking a walk outside, making a healthy meal, or video calling with a friend or family member. Taking breaks is important for mental health and will help you be more productive and happier in the long run.
Find an accountability partner
This might seem silly, given the social distancing guidelines, but there's so much technology offering ways to stay connected, so take advantage of it!

Find someone who you feel comfortable talking to and check in with them on a daily or weekly basis. This might be a co-worker, a classmate, or just a friend or family member. Simply talking about what you hope to accomplish in a day will help you stay accountable. Your accountability partner can also be someone you bounce ideas off. It can be easy to get stuck in a rut and have a mental block when you're working really hard on something, but having a dedicated person to talk with can help you clear your head and be successful.
Create your space
You might find it helpful to have a designated workspace at home, somewhere that you go only when you are working or doing something for class. If you have a home office and desk, that's an awesome option, but if not, consider sitting in the dining room or setting up a little table for you to spread all your things out on. The couch may be tempting, but it's not exactly conducive to a productive work environment and it may end up being difficult to get things done.