The first impression in a job interview is crucial, so it's important to make sure your appearance is in order. Here are 4 tips to think about when picking an outfit for an interview.
Don't wear anything distracting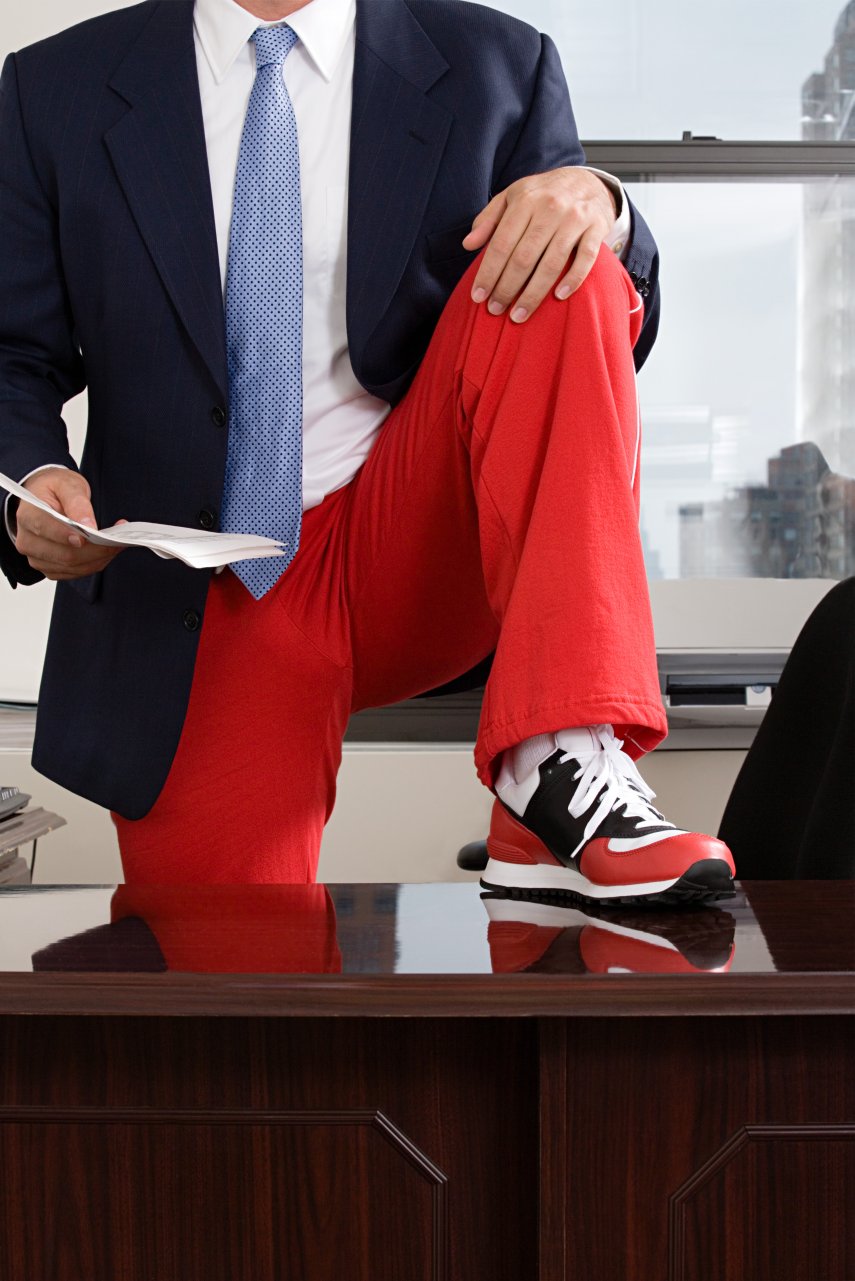 Avoid distracting and flashy patterns and colors. Not everyone likes bright and colorful clothing, and it may give an unprofessional impression to the interviewer. This may lead the interviewer to not take you seriously, questioning your "style" in a professional environment. Patterns and bright colors could distract the interviewer from your answers and responses; you do not want them to remember your clothes over your interview. Your outfit should not overshadow your skills and talents.

Tips:
- Navy, black, and grey are good colors to stick to.
- Make sure the top of your suit and bottom match.
Look polished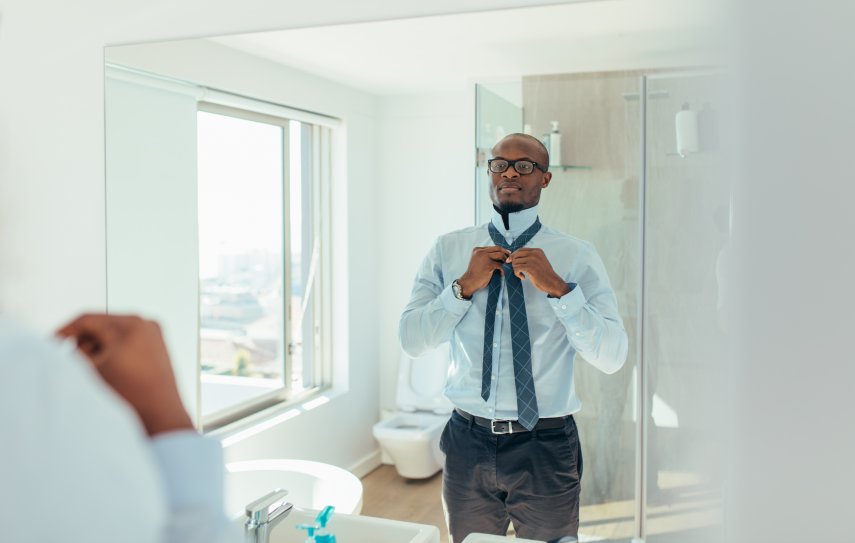 A first impression is always important, especially in a job interview. If you were to show up for an interview with an untucked shirt, wrinkly pants, knotty hair, or stained clothing, this carelessness would catch an interviewer's eye immediately, leaving a bad first impression. Attending an interview in such a manner may lead your potential employer to think you are lazy or that you did not think the interview was important enough to put in effort to look nice. This could bring them to the conclusion that you do not care about the job.

Tips:
- Make sure pants are not touching the floor. They can be hemmed if needed.
- Facial hair should be neat and makeup should be natural to not be too distracting.

Dress up, never down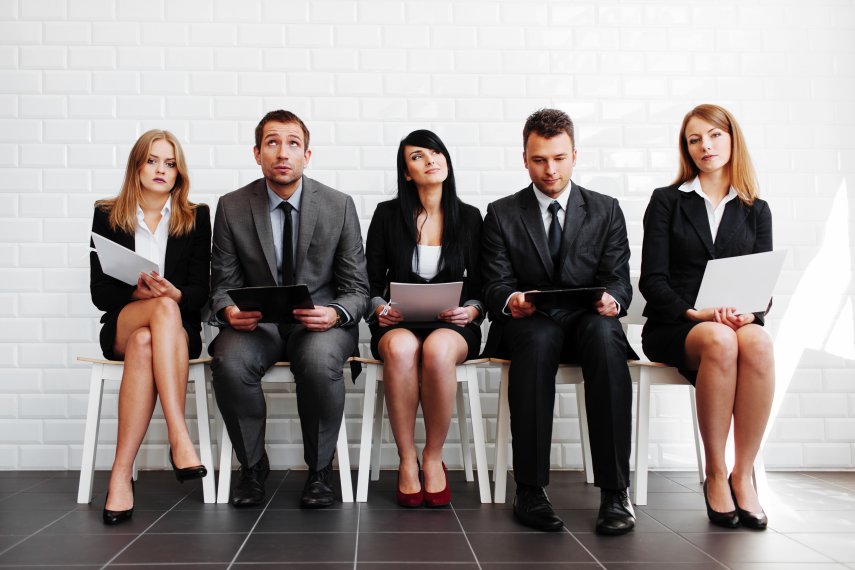 Different jobs may require different attire, and you may not know how formal or informal to dress. It's best to be overdressed rather than underdressed in an interview setting. Coming to an interview overdressed, an interviewer will appreciate the effort and assume you care a lot about the job opportunity. Additionally, dressing in a more professional manner than other candidates can set you apart, giving you a better shot at landing the job.

Tip:
- According to the Under Cover Recruiter website, when meeting new people, 55% of the
impact comes from the way the person dresses, acts, and walks through the door.
Be comfortable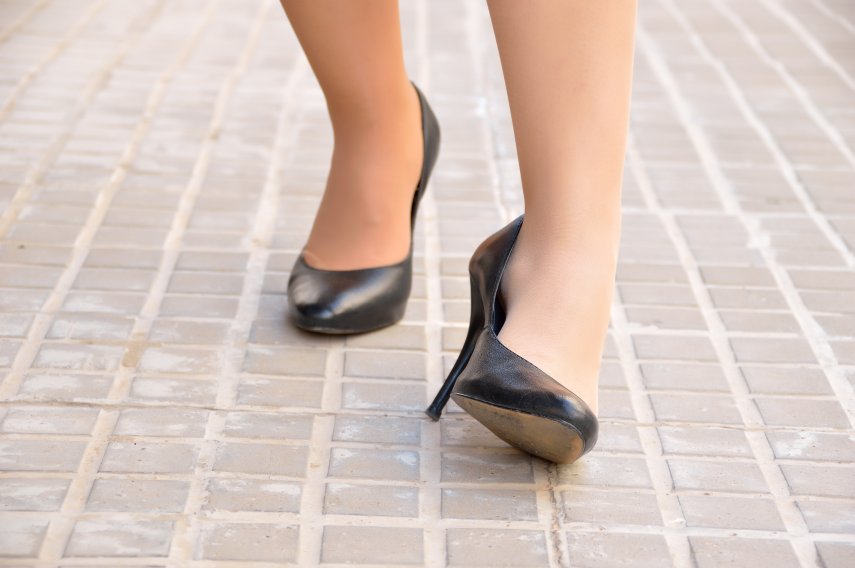 During a job interview, you want to be fully concentrated on the interview itself and put aside any other distractions. Avoidable distractions and thoughts can range from thinking: "is my shirt correctly buttoned?", "why are my pants so tight?", or "will I be able to walk in my heels?". An interviewer can sense when you are distracted and not giving them your full attention. You should pick an outfit that is worry-free and one that you are confident and comfortable in. This will allow you to be completely focused, enabling you to best answer all of the interviewer's questions.

Tips:
- As cheesy as it seems, don't forget to wear your smile.
- According to the Under Cover Recruiter website, 65% of bosses indicate that clothes could be
a deciding factor between two almost-identical candidates.
Source:
https://theundercoverrecruiter.com/infographic-how-interviewers-know-when-hire-you-90-seconds/