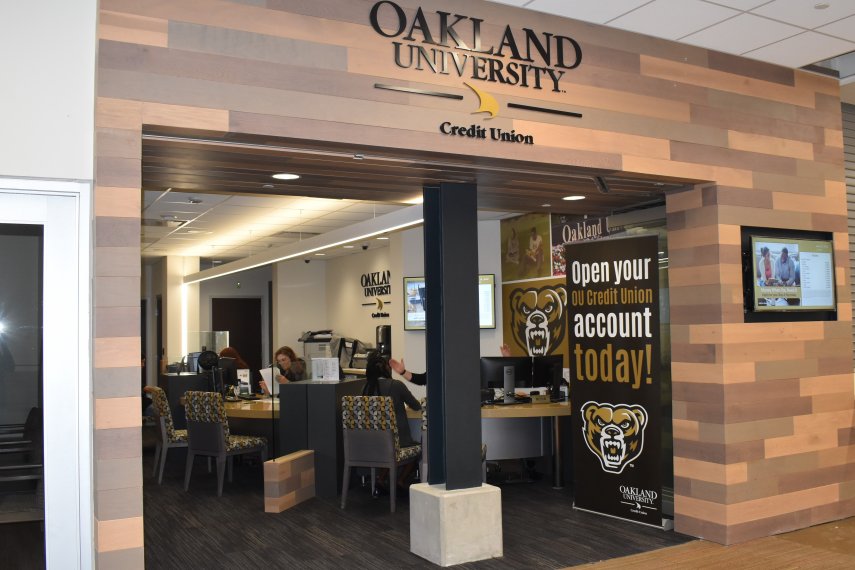 Oakland University Credit Union is the official financial services partner of Oakland University. Since our partnership with Oakland University began in the late-1950s, our commitment has grown to include two branches and multiple ATMs located on and around the OU campus. Our continued support of OU athletics and other campus programs helps us connect with OU students, faculty, staff, and alumni as well as grow with the university.

OU Credit Union focuses on offering financial products and services to help the OU community succeed. From the award-winning OU debit and credit card designs to the OUCU Mobile app, everything we offer is designed with you in mind.

Oakland University Credit Union (OUCU) is a registered trade name of Michigan State University Federal Credit Union (MSUFCU). Find out more about MSUFCU below.

More about MSU Federal Credit Union:

MSU Federal Credit Union's mission is to provide superior service while assisting members and employees to achieve financial security, their goals, and ultimately, their dreams.

MSUFCU is owned and operated by members of the Michigan State and Oakland University communities. From our opening in 1937 operating out of a desk drawer in the Michigan State University Administration building to the construction of our LEED® Gold-certified headquarters at 3777 West Road in East Lansing, MSUFCU has experienced many changes. Over the years we have become the largest university-based credit union in the world. One thing that has never changed has been our focus on our greatest asset: our members.

With more than $6 billion in assets, a membership of over 300,000, over 900 employees, 20 branches, and more ATMs than any other institution in the Greater Lansing area, MSUFCU continues to develop in ways that best benefit our members and our community. Through dedicated and knowledgeable employees, new technologies, and innovative products and services, we strive to always provide more ways to help our members achieve financial success.